Hi all...i have problem with a account...when i log in on divizion 2 is ok it works ,,,,but on divizion 1 it says ,,blocking reason 2010-2040,, and i can not log in .
Could someone explain me what is this ?.Thanks a lot

EDIT: http://freestorage.ro/899rwdy0h6ht here is link with photo




ok i am sorry i don't have experience on forums...


YEs i got this account..froom a friend he leaved sro and gave me char on div 2 .....

well yes i got this account froom a chinese friend 2 month ago..was a 91 nuker nacked he gave me ...after 2 weeks i found char with no items and someone spamed id,pw on global chat..i cant change pw i dont have email and anithing....And the old owner is not playing anymore so i can't contact him

in the moment 80% of server have pw and id an pk all day that char and i can't do anithing..to make acc protection or anithing
i dont have any information of account. I just wanted to ask wath is that with divizion 1 tahts all thx a lot for explication WarKa
Last edited by blackyUK on Tue Aug 24, 2010 1:14 am; edited 6 times in total (Reason for editing : Dont spam our forum, edit your last post.)

Guest

Guest





man please use the edit button and dont double post all the time. thanks
Last edited by Tala l RoCÈęPain on Wed Aug 18, 2010 9:18 pm; edited 1 time in total
_________________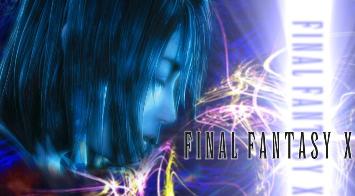 Tala l RoCÈęPain

Administrator








Number of posts

: 916


Age

: 26


Location

: Germany





Thanked :

35


Silk :

4888


Registration date :

2008-06-28



Maybe he dont understand in English, so lets try in his language....

blackyUK data vuietoarea te rog dacă ultimu post e al teu să apaşi "EDIT" butonul să nu scrii altu, asta e spam.
_________________



the answer is easy . it`s not his account. he got it from someone else .. let`s supose he got it legit .... that friend of you`rs still is playing on div1 and has a account block using a key pass ( something like a web protect ) ..

this brings us to the next issue .. you`re friend must be a chinese , and u got the account... somethink smells fishy..

WaraKa

Elite Member





Number of posts

: 122


Age

: 29


Location

: Cobalt


Thanked :

1


Silk :

3227


Registration date :

2010-02-28




---
Permissions in this forum:
You
cannot
reply to topics in this forum